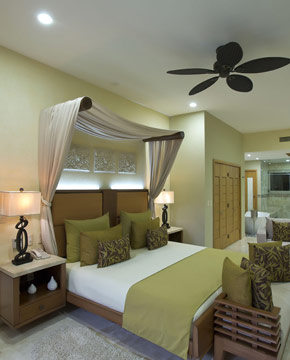 Main features
star_rateThe best views of Banderas Bay from the highest floors
star_rateSignature Experience: Sweetheart Treats or Family Comfort
star_ratePanoramic view balcony and Jacuzzi
star_rateSpacious lounge and dining room
star_rateWiFi Included
Indulge in this luxury 3,229 sq.ft. two bedroom, three bathroom suite complete with spacious lounge and dining room, complemented by a gourmet kitchen with a beautiful center island.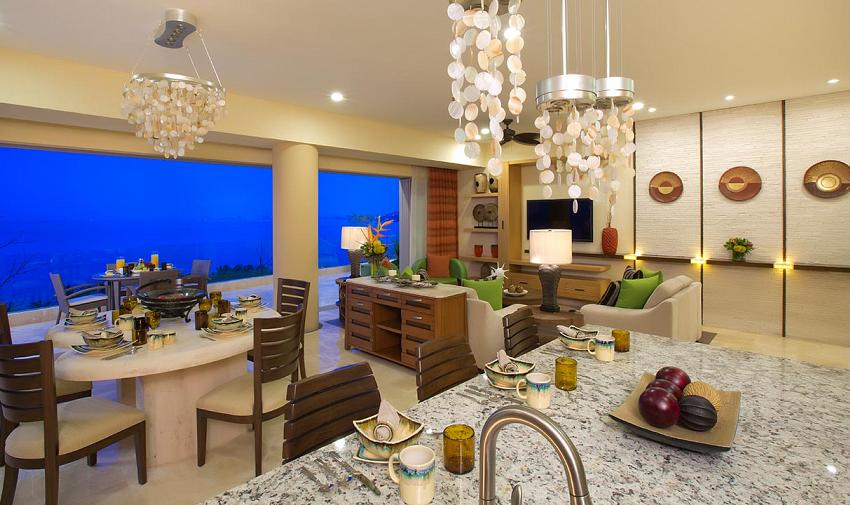 Terms and conditions
Room Only Plan: rates are based in double occupancy and are subject to changes without notice.  All Inclusive Plan: rates are based per adult, according to the maximum room capacity.
Rates in Room Only Plan do not include taxes and/or service fee (19%). Rates in All-Inclusive Plan include all taxes and service fee.
Do you love traveling?
Subscribe to receive e-mails about special offers and exclusive Resort news.