Hotel Only

Hotel + Flight
Deals & Specials
Limited Time Offers
Overnight Sale
24 Hours Sale
ColorFall Sale
Ho, Ho, Ho-lidays
Garza Blanca Preserve Resort & Spa
Puerto Vallarta, Mexico
Welcome to Garza Blanca Preserve Resort & Spa, one of Mexico's most luxurious optional all inclusive resorts in Puerto Vallarta, Banderas Bay. Spanning 85 acres of lush tropical jungle and beach, this elegant oceanfront resort promises unique and spellbinding experiences for all ages. One of the best hotels in Puerto Vallarta, Mexico, this luxury beach resort offers both all inclusive hotel packages as well as room only hotel rates for your Mexico vacations.
Why not escape to paradise for your honeymoon, indulge in a family vacation, or simply relax with your favorite people at the beach in Puerto Vallarta, Mexico. When looking for Puerto Vallarta all inclusive resorts and luxury hotels in Mexico, you have arrived to the right place.
Why book with us?
By booking with us directly you will ALWAYS receive the best offers available. Learn more on this and more benefits here!
Live cam
Watch the fun as it happens at Garza Blanca Puerto Vallarta by checking out the real time webcam at our luxury 5 Star resort on Banderas Bay.
All suites at this luxury beach resort feature stylish decor that includes marble floors, granite counter-tops, private terraces, whirlpool tubs and local handicrafts.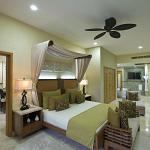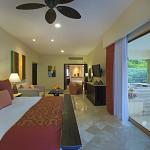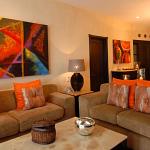 Retreat into the divine enjoying these spacious and delightfully arranged luxury beach resort residences with expansive views of the ocean and Puerto Vallarta.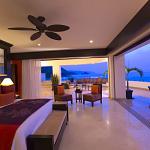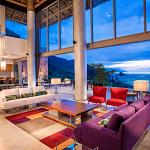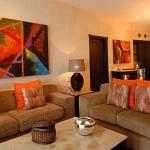 Our stunning luxury retreat resort on Mexico's Banderas Bay is flanked by the tropical green jungle of the Sierra Madre Mountains and the luminous blue waters of the Pacific Ocean south of Puerto Vallarta, Mexico.
Enjoy the finest cuisine and services with Garza Blanca Preserve's exclusive All Inclusive package. Indulge in all inclusive vacations in Puerto Vallarta, Mexico, gourmet-style!
Whether delighting in an all inclusive vacation, charging to your luxury hotel room or arriving as a guest to dine, Garza Blanca's restaurants will treat your taste buds to a delectable meal that encompasses all the senses. Savor the exquisite flavors of your Mexico vacations in Puerto Vallarta with lavish style. A leader among Puerto Vallarta all inclusive resorts, Garza Blanca will make sure your dining experience is a gourmet one.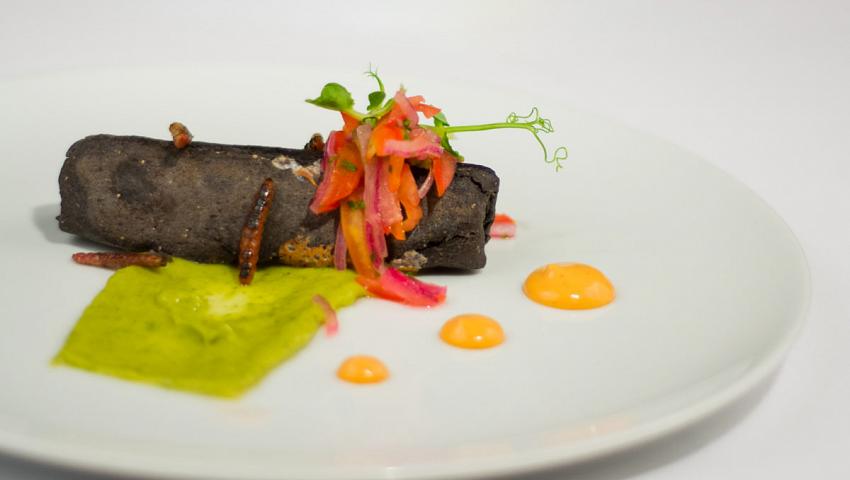 Blanca Blue
Mexican Avant-Garde Cuisine
Blanca Blue Restaurant and Lounge at Garza Blanca Resort & Spa showcases elegant avant-garde fine dining experiences where delicious Mexican flavors take center stage to surprise as well as satisfy the taste buds with creative flair.
Read more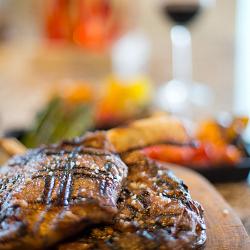 Reinventing the image of your classic steakhouse combining worldwide contemporary and unique flavors
Read more
For extra special luxury weddings in Puerto Vallarta, Mexico, our prestigious beach resort offers unique ceremony settings, value-added destination weddings packages, wedding planning services and ultra chic honeymoon destination options.
Signature TAFER Experiences
A sensual source of intimate tips, wedding know-hows, and honeymoon hints for modern lovers and jet-setters.
Read more
Discover mindful ways to connect with your true potential to boost your health, energy, compassion and expansion.
Read more
From local flavors to gourmet delicacies, savor the latest recipes, up-and-coming chefs and culinary news.
Read more
Coming Soon
The Art of Living
The Deep Blue
Do you love traveling?
Subscribe to receive e-mails about special offers and exclusive Resort news.
Click here to access to your reservation information with any confirmation number that the Resort or your Travel Agency has gave you.
Guest Access