Luxury Suites
Garza Blanca Preserve
Retreat into the divine at one of the most luxurious Puerto Vallarta hotels, enjoying spacious luxury suites that are delightfully arranged with expansive ocean views, a unique blend of simple and contemporary design with authentic Mexican touches and dressed in rich imported linens. From beach suites to two room suites, to three bedroom ocean front suites to honeymoon suites, your vacations in Puerto Vallarta, Mexico will shape your expectations of quality and elegance for years to come.
Deluxe Room
With 633 sq ft of comfort, these ocean front suites feature one king or two queen-size beds, one bathroom, a fully-stocked wet...
Read more
Book Now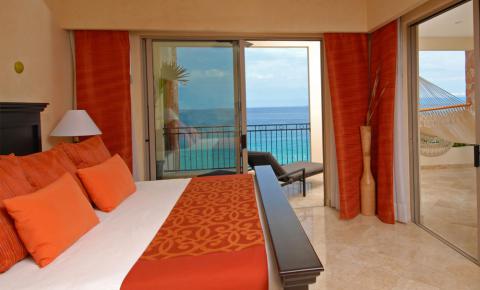 Honeymoon Suite
One of the most enchanting hotel suites Puerto Vallarta, Mexico has to offer, this luxury Honeymoon Suite boasts spectacular...
Read more
Book Now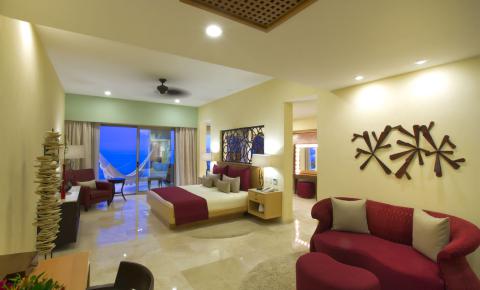 Junior Panorama Suite
These intimate yet expansive luxury suites are elegantly furnished with a deluxe king-size bed that enjoys a spacious private...
Read more
Book Now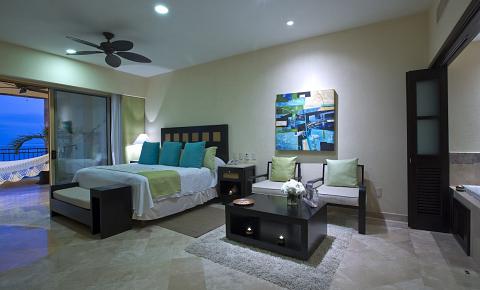 One Bedroom Suite
As spacious as it is luxurious, these ocean front suites offer stunning views of the Pacific Ocean and resort landscape....
Read more
Book Now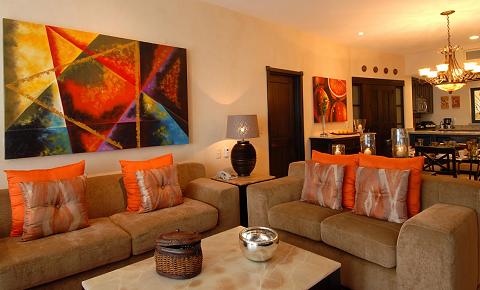 Two Bedroom Suite
Redefine escape as you pace through the impressive beauty of these two room suites that encompass three bathrooms, full...
Read more
Book Now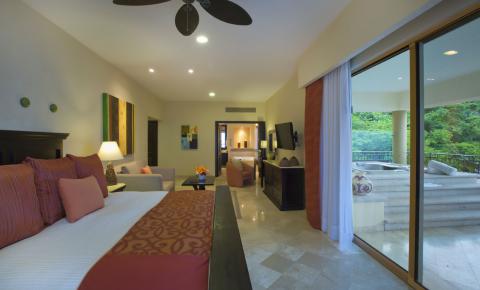 Three Bedroom Suite
Slip into a pampered frame of mind within these airy, sumptuously appointed three bedroom, four bath, 4,325 sq ft luxury...
Read more
Book Now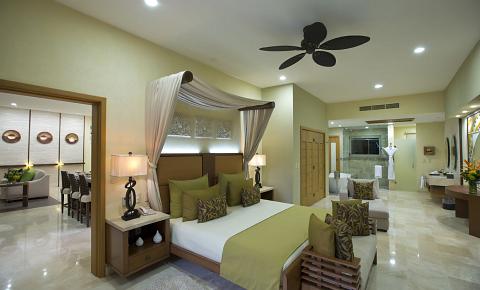 Two Bedroom Panorama
The abundance of nature at its most breathtaking will infuse your stay in this 3229 sq ft Two Bedroom Panorama Suite that...
Read more
Book Now