TAFER Resorts Invites you to Dive into a Family Escape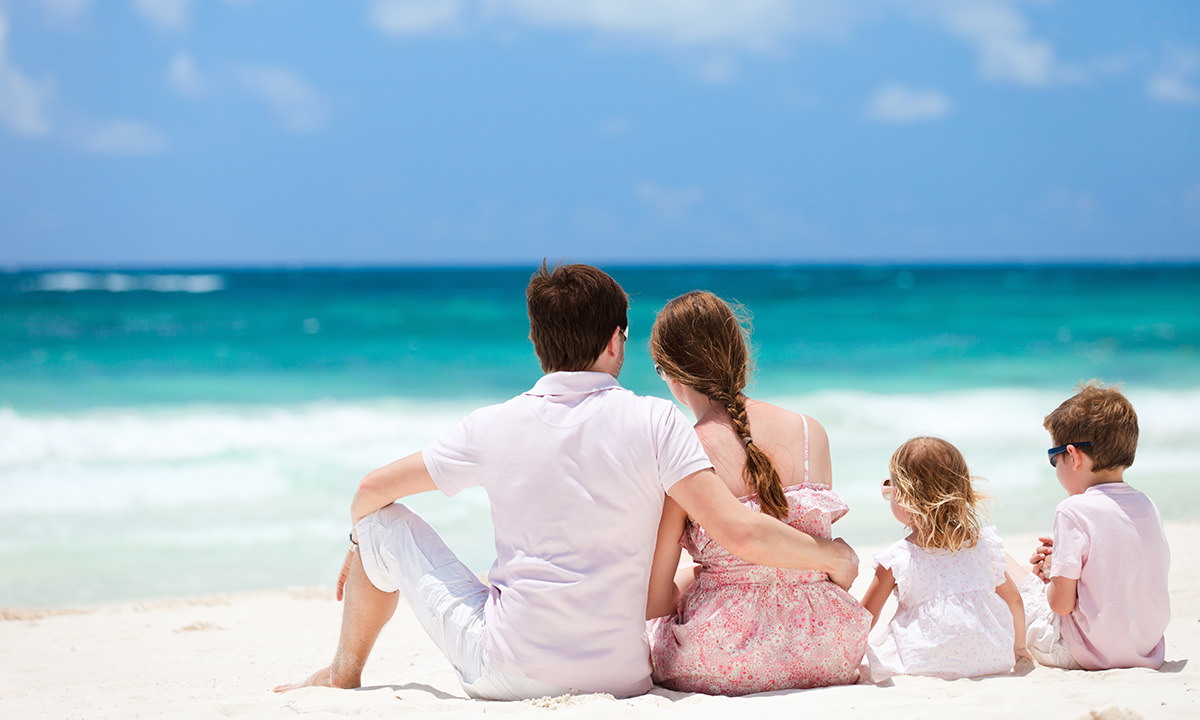 Tafer Resorts, the leading luxury resort brand with properties located throughout Puerto Vallarta, Cancun and Los Cabos, announces its Family Program to delight guests and let them dive into the ultimate family beach vacation.
PUERTO VALLARTA, Mexico, April 6 th, 2021 - Tafer Resorts across its unique properties in Puerto Vallarta, Cancun and Los Cabos are providing its guests with the ultimate family vacation experience by offering family amenities for every member to enjoy.
Some of life's most treasured memories are of family vacations and we know every family needs a healthy dose of vitamin sea to recharge. All of Tafer´s properties feature spacious rooms, a kids' club, first-class poolside service, resort activities, and gourmet restaurants to delight. Now, and here to stay, we are also offering our Family Program as an exclusive service available for no additional cost, applicable to reservations in the One Bedroom Suite category and above, based on a minimum 3-night stay.

When traveling with children to our properties, parents can forget about packing car seats, strollers, baby bottle sterilizers, and monitors, because we have got it all. Everything families need to enjoy a wonderful beach vacation with VIP perks and amenities is included. Amenities are available upon request at front desk or upon making the reservation.
We are going above and beyond to make young vacationers feel like VIPs and as part of our new program, children aged 0 –12 will receive take-home amenities including a plush, coloring book with games, traditional Mexican handcrafted toy, and a drawstring backpack. In addition, we will provide kid-sized bathrobes and slippers for them to use during their stay.

The new amenities program complements the existing activities that are available for kids at all of our family-friendly resorts. Each resort offers a variety of activities at the Kids Clubs including games, face painting, craft making sessions, and video games. In addition, each Tafer property has its own unique offerings. At Villa del Palmar Cancun and Garza Blanca Cancun, kids and teens have access to a Wibit brand Aqua Park. Garza Blanca Puerto Vallarta offers seven different hiking routes, paddleboarding, kayaking, tennis, and basketball. Garza Blanca Los Cabos features an electric beach bicycle tour (subject to height and age restrictions). With so many things to do, our smaller guests will never get bored. Babysitting services are available for an extra cost for parents who wish to explore our stunning beach destinations without the kids in tow.
Tafer Resorts' refined luxury and hospitality awaits with a tailored vacation experience just for families and a host of amenities and activities that invite vacationers of all sizes to escape, connect and create treasured memories.
About TAFER Hotels & Resorts
TAFER is a forward thinking leisure and hospitality company with an ever-growing and evolving collection of award-winning hotels, resorts and boutique villas, including the distinctive Garza Blanca Preserve Resort & Spa and Hotel Mousai in Puerto Vallarta, Villa del Palmar Cancun Resort & Spa, Garza Blanca Resort & Spa in Los Cabos, Sierra Lago Resort & Spa and Sian Ka'an Village, and Garza Blanca Resort & Spa in Cancun with new properties soon to be launched in Puerto Vallarta and the Riviera Maya. Being a principal owner of The Villagroup Resorts, which boasts 37 years of success, TAFER's mission is to continue to merge excellence, quality and creativity to provide extraordinary vacation experiences that can be enjoyed for a day, a week or a lifetime. Constantly seeking to reflect the artistry that lies at the heart of the leisure industry, the company encompasses all aspects of hospitality: hotel design and construction, resort management, timeshare and residence clubs, marketing and concept design as well as tour and travel agent services. For more information about TAFER Hotels & Resorts visit www.taferresorts.com.