Description
Floor Plan
Virtual Tour
Slip into a pampered frame of mind within these airy, sumptuously appointed three bedroom, four bath, 4,325 sq ft luxury Suites, showcasing contemporary elegance balanced with comfort tastefully blended with exquisite, inspired architecture. Ranking high among the luxury options available at the best Puerto Vallarta hotels.
Plush furnishings, richly textured fabrics, textiles and oversized terrace framing the outdoor Jacuzzi become the dramatic backdrop for the open and expansive area of the living room, gourmet kitchen and dining room.
The remarkable Suite features two king and two queen size beds, one sofa bed and four bathrooms with whirlpool tubs, separate showers, large flat-screen TVs in each tastefully trimmed room and an expansive living area.
All Suites are equipped with slab granite and marble counters, travertine floors and showers throughout, luxury thread count linens, wireless Internet and audio systems with CD and iPod dock.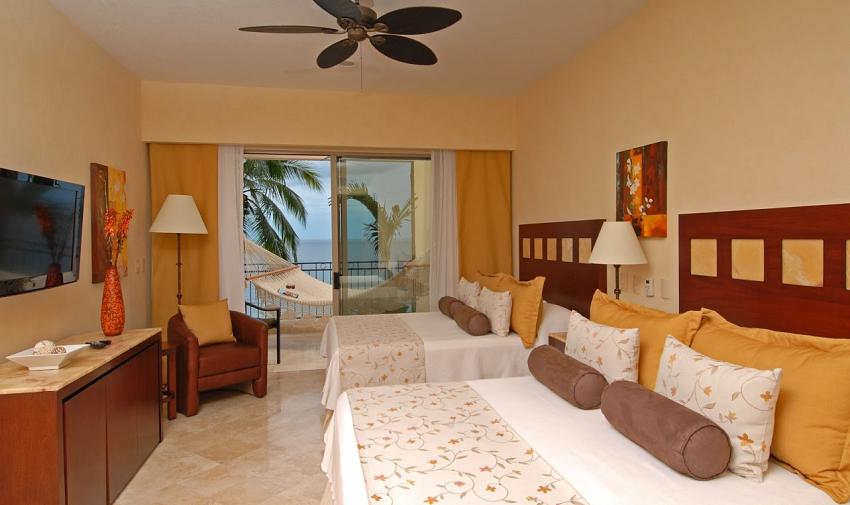 Amenities and services
Private terrace with jacuzzi
Full size kitchen
Four-range gas stove and oven
Stainless steel appliances
Dishwasher
Granite-top island
Fully-stocked wet bar
Private balcony
Wraparound terrace with oversized hammock
Ceiling fans
Washer and dryer
Deep soaking tub and separate shower
Walk-in closets
Luxury-count threads
Oversized baths with dual vanities
Entertainment center
Air Conditioning
Climate control
Safety deposit box
Magnetic keys
Daily housekeeping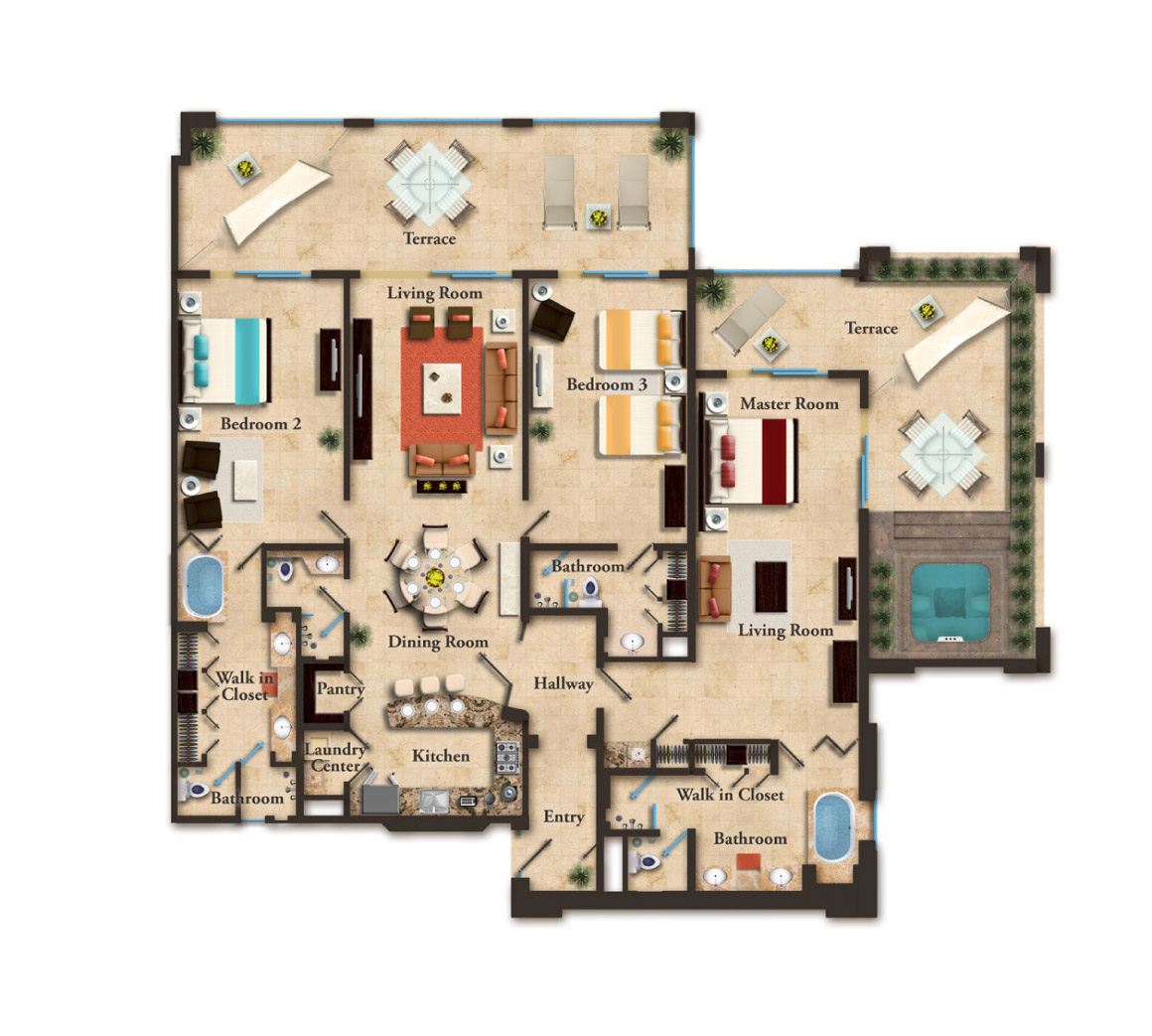 Occupancy: Max. 8 people
2 King and 2 Queen beds in bedrooms and 1 sofa bed in the living room
4 bathrooms and 2 whirpool tubs
Ocean View, Private terrace with jacuzzi
Avg. sq. feet: 4,325

Terms and conditions
Room Only Plan: rates are based in double occupancy and are subject to changes without notice.  All Inclusive Plan: rates are based per adult, according to the maximum room capacity.
Rates in Room Only Plan do not include taxes and/or service fee (19%). Rates in All-Inclusive Plan include all taxes and service fee.
Do you love traveling?
Subscribe to receive e-mails about special offers and exclusive Resort news.