"An amazing place with amazing service!"

    

One of the most enjoyable places in Mexico. The overall service was excellent and they made us feel at home from the moment we got there.

- From Tripadvisor
Main features
star_rateOcean View, Private terrace with jacuzzi
star_rateTwo king and two queen size beds, one sofa bed
star_rateDeep soaking tub and separate shower
star_rateOccupancy: Max. 8 Persons
star_rateFull size kitchen
Slip into a pampered frame of mind within these airy, sumptuously appointed three bedroom, four bath, 3,405 sq ft luxury Suites, showcasing contemporary elegance balanced with comfort tastefully blended with exquisite, inspired architecture. Ranking high among the luxury options available at the best Puerto Vallarta hotels.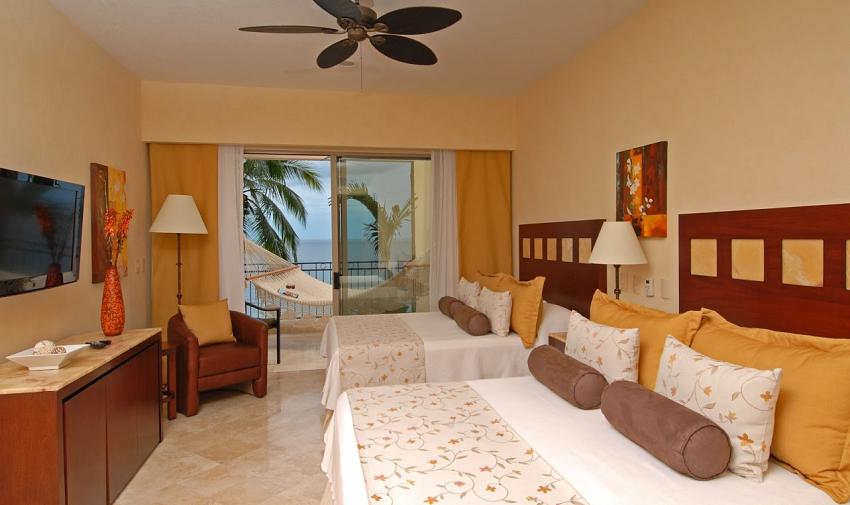 Terms and conditions
Room Only Plan: rates are based in double occupancy and are subject to changes without notice.  All Inclusive Plan: rates are based per adult, according to the maximum room capacity.
Rates in Room Only Plan do not include taxes and/or service fee (19%). Rates in All-Inclusive Plan include all taxes and service fee.
Do you love traveling?
Subscribe to receive e-mails about special offers and exclusive Resort news.