"Perfect vacation"

    

Great destination for a mini getaway vacation. Love my suite , with a two bedroom…

- De Tripadvisor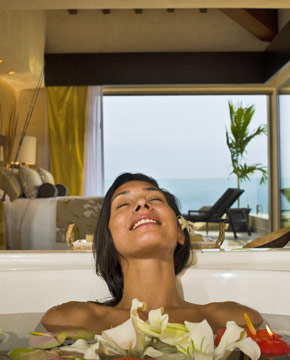 Main features
star_rateSpectacular views of the Banderas Bay
star_rateA king and two queen-size beds &sofa bed
star_rateLarge wraparound terrace with an oversized hammock
star_rateFully equipped gourmet kitchen
star_rateWhirlpool tubs independent
Redefine escape as you pace through the impressive beauty of these two room suites that encompass three bathrooms, full kitchen, 2,082 sq ft living, dining and relaxing space. Among the most desirable hotel suites, Puerto Vallarta, Mexico.
Spectacular views of the resort's natural surroundings set the stage for private dining, sunbathing or just lounging in the personal hot tub for two.
This spectacular Suite features a king and two queen-size beds, sofa bed, one large wraparound terrace with an oversized hammock, a fully equipped gourmet kitchen with granite and marble counter tops, whirlpool tubs independent from the ample showers, washer and dryer, plasma TVs and an expansive living area.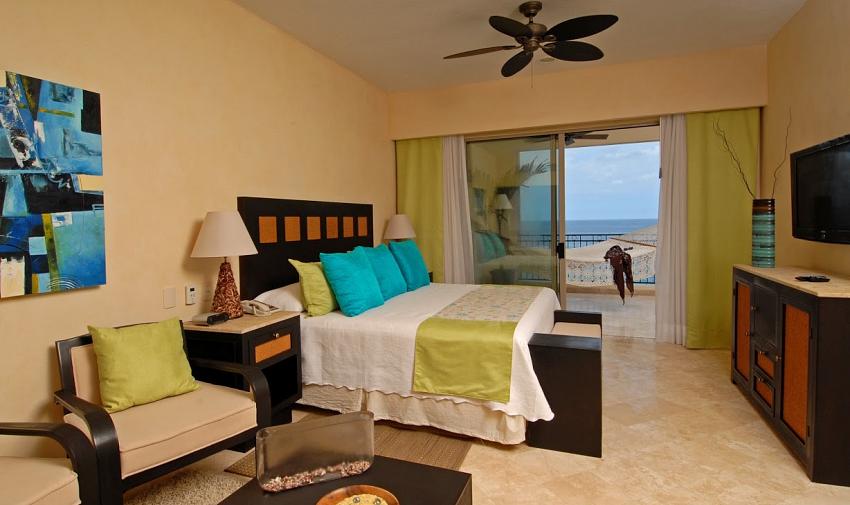 Terms and conditions
Room Only Plan: rates are based in double occupancy and are subject to changes without notice.  All Inclusive Plan: rates are based per adult, according to the maximum room capacity.
Rates in Room Only Plan do not include taxes and/or service fee (19%). Rates in All-Inclusive Plan include all taxes and service fee.
Do you love traveling?
Subscribe to receive e-mails about special offers and exclusive Resort news.